Getting replacement windows for a Denver home is an excellent opportunity to upgrade your windows to something more attractive and comfortable that provides added sunlight and fresh air inside the home as well. Upgraded window styles, including larger and more energy-efficient windows, might even add value to your home itself!
To choose the best replacement windows for your house, note the home's interior's overall style, the amount of sunlight and fresh air you prefer inside the home, privacy and window covering options, and ease of cleaning.
To ensure you find the right style for your new home or for window replacements, note a few details about different window styles as well as some pros and cons of each. You can then discuss your options with a residential window installer in Denver or your local area.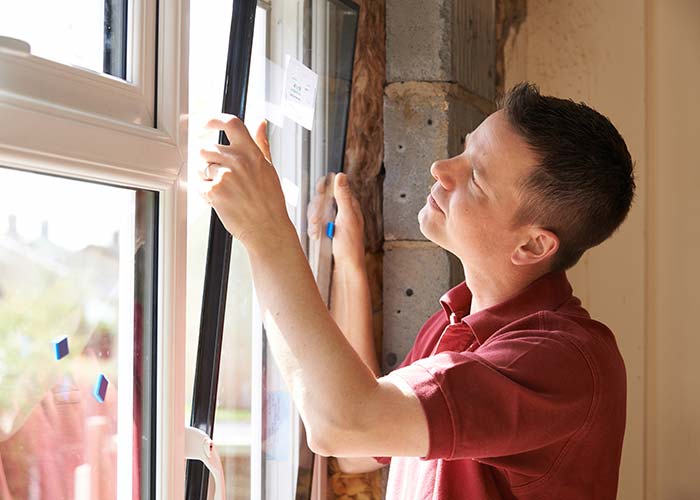 Picture or stationary windows
Picture or stationary windows are simply affixed panes of glass without hinges, sliders, or latches. Many will have very small frames, to provide the most unobstructed view to the outside as possible. Oversized picture windows are a favorite for living rooms, as they offer the best view and the most sunlight without having to worry about someone forcing those windows open at night.
Pictures windows are also an excellent option for replacement windows in a Denver home, over a stand-alone bathtub or other awkward spaces that don't offer room to open a window. You can even place two panes adjacent to each other across the corner of a room! Energy-efficient stationary windows for a Denver home also provide added insulation against Colorado winters, and the flat panes are easy to cover with your choice of window dressing, affording you lots of privacy and style.
Casement windows
A casement window opens with hinges along its side, just like a door. This hinged side of a casement window eliminates the need for a frame running horizontally across the window pane, offering an obstructed view to the outside.
A fully-opened casement window style in a Denver home also offers more fresh air into the house, and the look of a window that opens outward can be very traditional and charming. However, you need to ensure that there is plenty of clearance for a casement window outside the house and that its movement won't be obstructed by landscaping and other exterior features.
Bay or bow windows
Bay or bow windows jut out from the home in three or five sections. These windows allow in lots of sunlight, since light then enters the home from the side of your replacement windows. Bow or bay windows in a Denver area home also allow space for a window seat inside the home, perfect for relaxing or for when you need an extra seat or two while entertaining!
Bow and bay windows can sometimes increase the value of your home, but note that standard curtains across their opening might be a bit awkward. Be prepared to invest in custom blinds or other privacy options for your bay or bow windows.
Awning windows
An awning window has a hinge at the top and latch at the bottom, so that the window opens outward rather than sliding up or down. The design of an awning window means more sunlight into the home as there is no frame across its center to interrupt your view.
An awning window doesn't let in much fresh air, as the glass pane itself blocks much of the window opening. However, the angle of awning windows keeps out rain, so that you can open your home's windows and enjoy some air circulation even if the outside window is not ideal!
Transom windows
A transom window is placed over a door or other window; this window is typically just a small pane of glass, although it sometimes has a hinge at the top and opens outward like an awning window. A house number or address might even be etched onto the front of a transom window!
Transom windows allow for more light and added air circulation over doorways, without having to open that door itself. A transom window over another window can also add style to a home's interior, making the space seem larger and bolder without the cost of oversized or custom windows for a Denver home.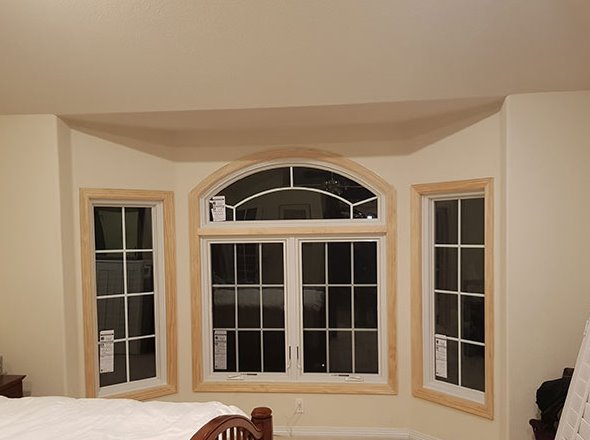 Single-hung and double-hung
Single-hung windows are very common in homes; these have two separate panes, the bottom of which slides up and down. Double-hung windows have sliders on both panes so that the upper windows can be moved downward.
Double-hung windows allow for more control over air circulation in the home. Sliding down the upper pane can bring more fresh air into the home without bothersome breezes at the same height as your dinner table!
Arched windows
As the name implies, arched windows are curved at the top rather than straight across. Arched windows might have a single-hung window under that arch, or a casement window pane along its lower half, to allow for easier opening.
Arched windows are an excellent option for adding style to your home, as they offer a very classic look. Curved windows are also preferred for homes with elevated ceilings, breaking up the look of tall walls and bringing in more light. Curtains and other standard window treatments might not fit arched windows for a Denver home, so be prepared to have custom window treatments made for your curved windows, if necessary.
Sliders or sliding windows
Sliders or sliding windows have two or three panes set side by side. At least one of those outer panes will slide to the left or right. Sliders are an excellent option for allowing in lots of sun and fresh air, as there is no frame across their center to obstruct your view. Sliders are also a perfect choice for areas in the home that don't offer enough clearance for a casement or bay window.
Sliding windows are also good for elevated spots, such as behind a stand-alone tub. Trying to lift and lower an elevated single-hung window can be a challenge, whereas sliding a window to one side is often much more convenient and manageable.